Unlimited Shopify & Klavyio Expert Subscription
Unlock Endless Possibilities for Your Shopify Store: Get unlimited design and development tasks, one-at-a-time, at a fixed monthly rate. Transform your store, enhance customer experience, and maximize profits—without the hassle of hiring, training, or unpredictable costs.
Are You Facing These Challenges?
Conversion Rate Optimization

Struggling with low conversion rates?

Continuous design and functionality improvements can help optimize your store for conversions.

Technical Challenges

Struggling to add or update features due to limited technical know-how?

Our skilled developers and designers take care of the tech side, allowing you to concentrate on your business.

Klaviyo Expertise

Struggling to tap into Klaviyo's full potential?

Unlock its full potential with us. From automation setups to campaigns, app integrations, and custom templates, we're your all-in-one email marketing solution.

On-the-Go Customizations

Fed up with spending on useless apps?

Whether you want to enhance your shopping cart, integrate a progress bar, design new sections, streamline your sizing chart, or incorporate new meta fields, we're here to assist you.

Mobile Responsiveness

Facing challenges with mobile shopping experience?

We're here to help. Every design change and functionality we implement is optimized for mobile. Ensure your customers enjoy a seamless shopping experience on any device.

UX/UI Design

Dealing with an outdated or perplexing user interface?

A store's design is key to retaining customers. We offer regular updates, ensuring your interface is modern, intuitive, and user-friendly, driving satisfaction and sales.
We can help!
Subscribe to 30 days of Shopify and Klavyio Experts
Embarking on a successful eCommerce journey has never been easier. With Azuweb, you get a seamless, comprehensive service that takes you from consultation to a fully optimized Shopify store—and beyond. We've outlined the simple steps below to kickstart your partnership with us and unlock your store's full potential. Let's get started!


Consult & Subscribe
Schedule a consultation to discuss your needs and then subscribe. Make the payment to kickstart the process.
Book Call Now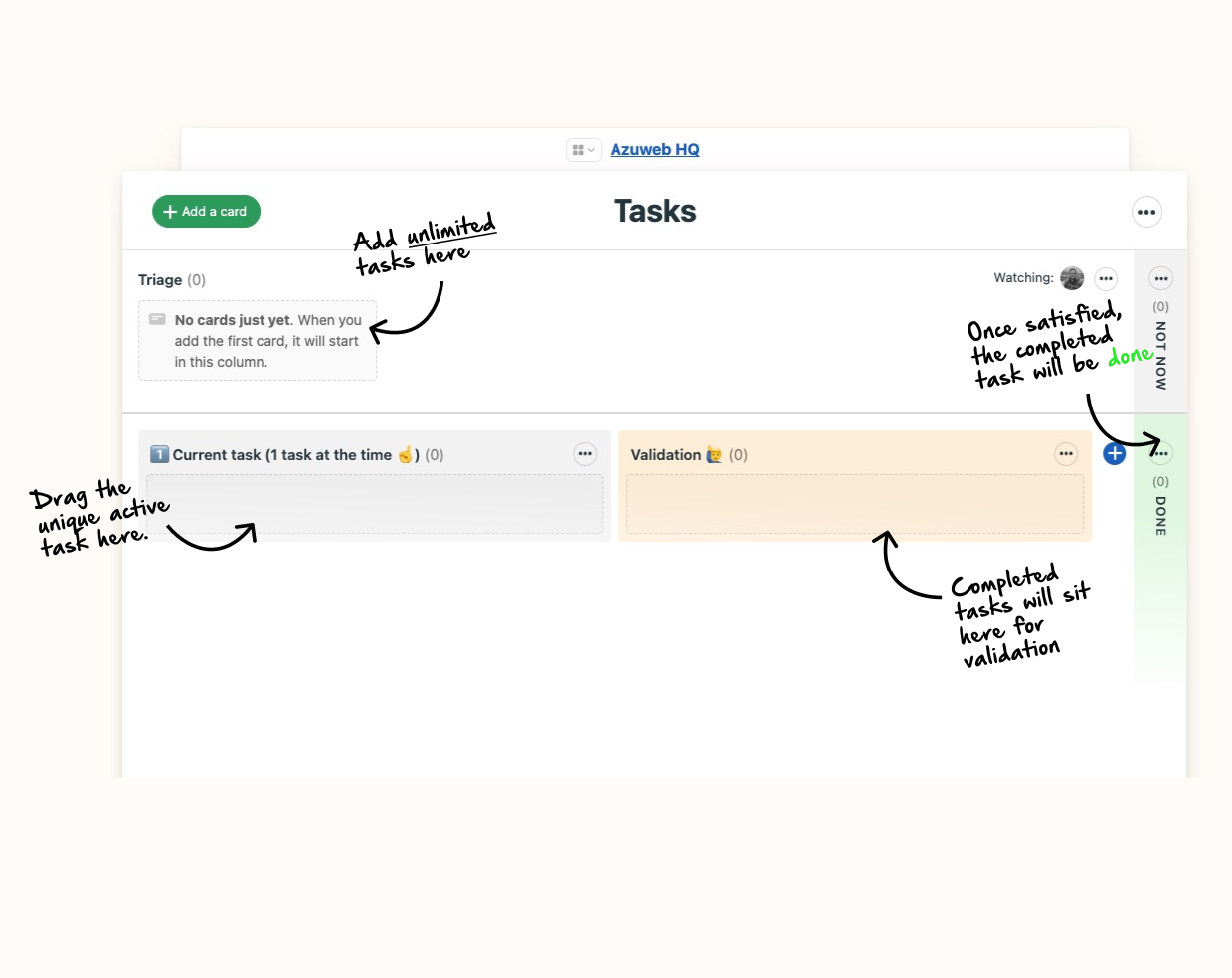 Onboarding & Task Submission
Get ready! You'll be onboarded to our project management platform. Here, you can submit your first task and queue additional ones.
Review & Go Live
We'll work on your tasks one-at-a-time, providing you with the opportunity to review and approve each before implementation.
Who is our Service Designed for?
Merchants

We cater to e-commerce merchants of all sizes, whether you are on Shopify, Shopify Plus, or are currently using Klaviyo—or even considering making the switch to Klaviyo.

Agencies

Our service is ideal for agencies looking to delegate maintenance tasks and focus their energy on larger-scale projects.
Discover Our Expertise Through Our Portfolio
Explore our portfolio to get a firsthand look at the quality and diversity of our Shopify design and development projects. Each showcased project exemplifies our commitment to excellence and client satisfaction, offering you a glimpse of how Azuweb can elevate your eCommerce store to new heights. Take a moment to see what we're capable of and envision the transformative impact we could have on your Shopify experience.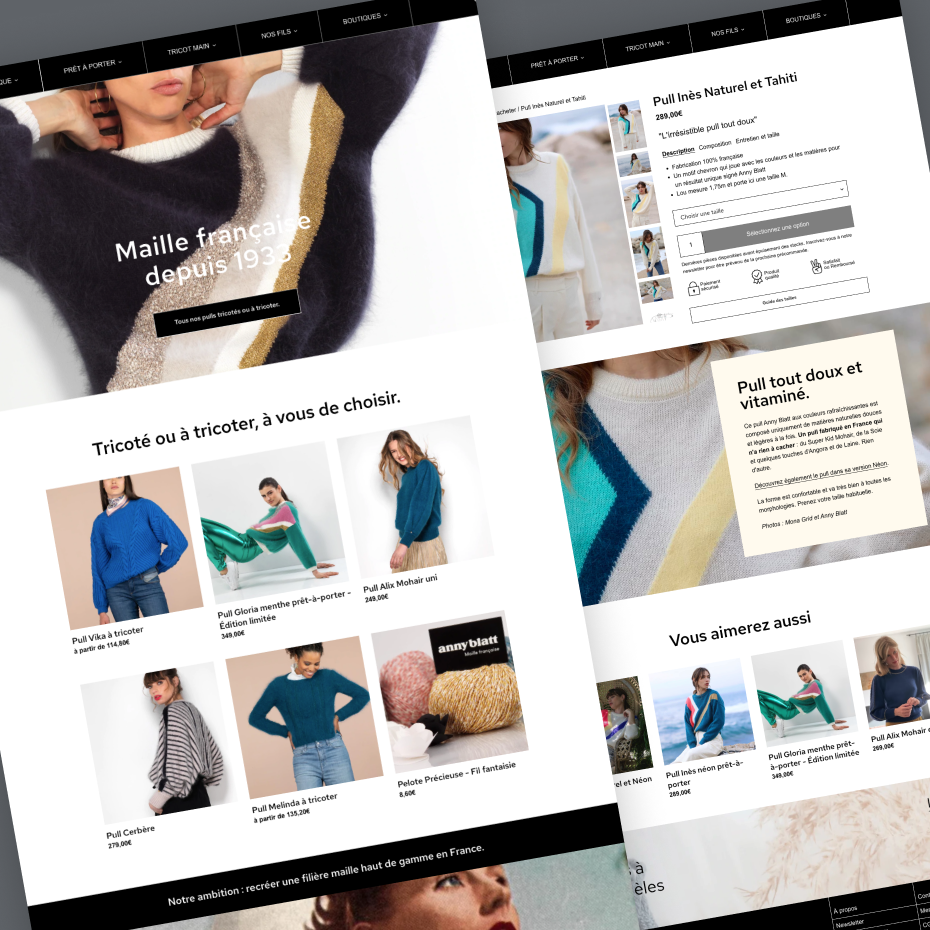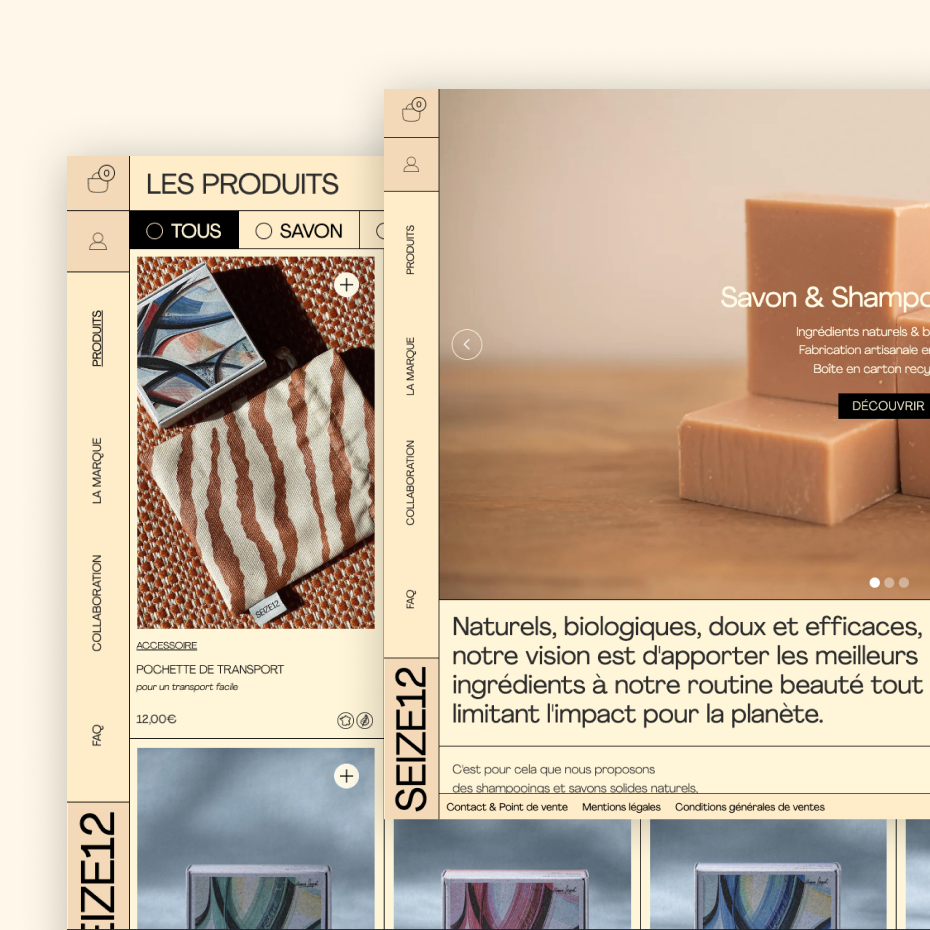 Frequently Asked Questions
What kind of tasks can I request?

From minor tweaks on your Shopify store to setting up advanced email campaigns in Klaviyo, our team can handle a wide range of tasks.
A fix monthly rate seems like a lot. Can I afford this service?

Think of our service as an investment rather than a cost. With the ongoing changes we can make to your Shopify store, your conversion rate and customer engagement are likely to improve, leading to increased sales. Plus, the cost is predictable—no hidden fees or unexpected charges. And with our discounted rates for longer-term commitments, the investment becomes even more manageable.
Why only one task at a time? What if I need multiple changes quickly?

The one-task-at-a-time model ensures that each task gets our full attention for the highest quality results. We strive for quick turnarounds without compromising on quality. Our goal is to handle your tasks efficiently, so you always get the most value out of our service.

Most tasks may take 2 to 4 hours. More complex tasks may take between 24 to 48 hours.
What happens if a task is very complex?

For complex tasks, we might require more than 48 hours. We'll always communicate the estimated completion time upfront, so there are no surprises.
There are many Shopify experts out there. Why should I choose you?

What sets us apart is our hands-on e-commerce experience. We don't just offer technical expertise; we've successfully operated our own e-commerce store and Amazon seller account for several years. We've been in your shoes and understand your challenges intimately. This experience allows us to offer insights and solutions that are both practical and effective. And we are Certified Shopify Experts since 2021.
How do I know I can trust you with my Shopify store?

We take the trust you place in us seriously. That's why we're fully transparent about our process and offer an initial evaluation period. Plus, William is a certified Shopify Expert with over 15 years of experience in web development and design. Together with Emilie's specialization in Shopify setups and Klaviyo email automations, we're a team committed to not just meeting but exceeding your expectations.
How do I communicate with your team?

Once you subscribe, you'll get access to a dedicated dashboard where you can add your tasks and communicate your needs directly with our team.
Is my business data safe with you?

Absolutely. We take data security seriously and adhere to industry best practices to ensure your business information remains confidential.
What if I'm not satisfied with the task completed?

Your satisfaction is our priority. If you're not happy with any task, let us know, and we'll make the necessary revisions until you're satisfied.
Unlimited Shopify Design, Development & Kaviyo Email Marketing
Regular price
2.499,00€
Sale price
2.000,00€
Unit price
per
Sale
Sold out
1 Request at a Time

24 to 48 hour Delivery

Fixed Monthly Rate
View full details
Tailored Tasks to Transform Your E-commerce Experience.
Here's a glimpse of tasks we can perform:
Conversion Rate Optimization

Klaviyo Back-in-Stock Flow Set Up & Button

Klaviyo Flows: Set Up, Content & Email Design

Klaviyo Audit & Strategic Recommendations

Search Engine Optimization
Shopify & Klaviyo Mastery
A to Z Expertise in Shopify & Klaviyo
Code & Development

We offer our expertise in HTML, CSS, JavaScript, and Liquid development to create high-performing websites.

Design

We use cutting-edge design principles and Shopify's robust feature set to craft visually stunning and user-friendly online stores that enhance customer engagement and drive sales.

Shopify Setup

We handle the comprehensive configuration of shipping options, app integrations, and all essential store elements for you, creating a seamless and effective eCommerce platform on Shopify.

Klaviyo Setup

Unlock the full potential of your online store with our Klaviyo expertise. Leverage data-driven marketing campaigns to drive customer loyalty and increase revenue.
About us
William and Émilie have specialized in website creation and eCommerce for over 10 years.

From marketing audits and graphic design to web development, online advertising and email marketing, we do everything we can to help our customers gain visibility and sell online sustainably.
Learn More about Us
Why Work with Us?
High-Quality, Continuous Improvement

In the fast-paced world of eCommerce, constant updates are essential for staying ahead. Our team's collective experience in both development and Shopify setups ensures your store is always in tune with the latest trends and technologies.

Cost-Effective and Transparent

 We offer a single, flat-rate pricing model for unlimited tasks, eliminating surprise fees or hidden costs. This is a game-changer for budget-conscious businesses looking for consistent, high-quality service.

Personalized, Hands-On Service

Unlike large agencies where you might get lost in the shuffle, our focused team approach means you get personalized service with the expertise to match. We value long-term relationships and work as an extension of your own team to realize your business goals.