What's included?
For a monthly fee of €2,499 excl. VAT, get access to unlimited design, Shopify development and Klaviyo email marketing tasks to continuously improve your ecommerce business. From customizing your product page, adding new functionalities to email marketing, we do it all. We understand that constant changes are necessary in the fast-paced world of eCommerce. That's why we offer this one-stop solution to help you stay ahead of your competition.
1 request at a time

Add as many design and development requests to your board as you'd like.

24 to 48 hour delivery

Get your tasks done one at a time in just a few days on average.

Fixed monthly rate

No surprises here! Pay the same fixed price each month.

Design, code or both

Achieve your vision with our expertise in design, coding, or a seamless blend of both.
How to add tasks ?
Once you subscribed you'll get access to a Kanban Board on Basecamp.
From there you'll be able to add as many tasks as you want in the Triage section.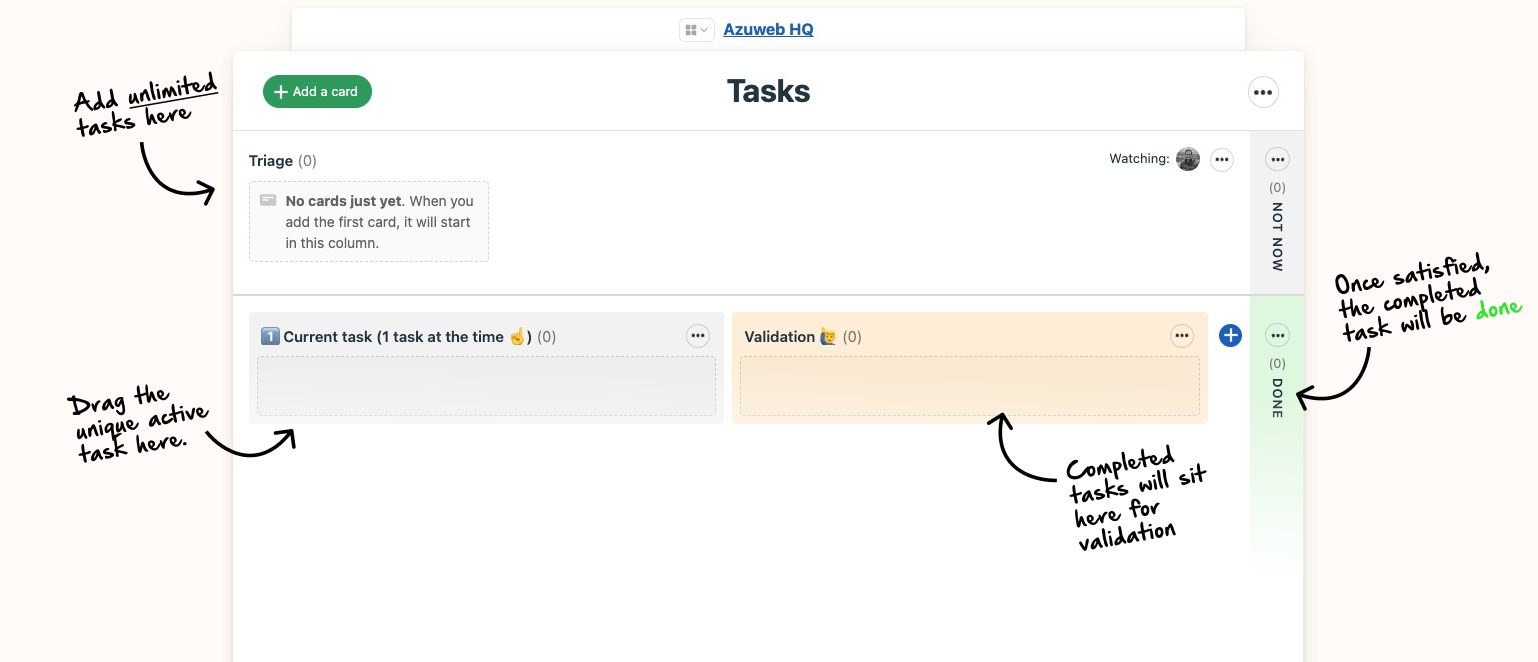 We'll start working on the one task that's in Current task column
and will deliver it under 48h (usually les than 24h).
We'll send it to the Validation column where you can review it.
Not happy with the result? We'll revise it until you're 100% satisfied.
Meets the requirements? Drag it into Done
Choose your subscription period from 1 month, 3 months to 12 months. 
Read our terms and conditions and make your payment: by credit card or wire transfer (SEPA).
Sign up
Immediately Submit Your Tasks
Use our client portal to submit your design or development task. Turnaround time depending on the task is between 24 to 48 hours, depending on the complexity. 
Review & Approve
We work on your task and allow room for revisions.
One task at a time. All you other tasks will be queued in our project management tool.
Then we'll work on your next task. Review and approve, rinse and repeat until the end of your subscription !